What Motor Skills Should My Child Demonstrate in the First Year?
August 21, 2018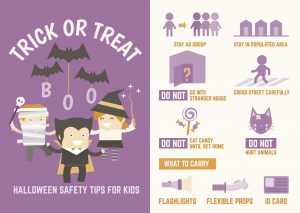 Making Halloween Safe
October 14, 2018
One of our worst fears is our baby getting sick. It's even worse when we don't know what the illness is. The respiratory syncytial virus, or RSV, is an upper respiratory tract virus.
Early Indicators
RSV is a similar to a common cold, which means it has similar indicators. Some symptoms of RSV include the following:
Coughing
Runny nose
Sneezing
Loss of appetite
Fever
Difficulty breathing
This illness has a contagious period of about a week. Some people are susceptible to more infections during the course of this illness, especially in the ears. RSV can also develop into bronchiolitis, which is a lower respiratory infection.
The Doctor I Trust
If you suspect your baby is getting sick, contact SuraMed Health Center, PA, and Schedule an appointment today to get your child's health back on track.