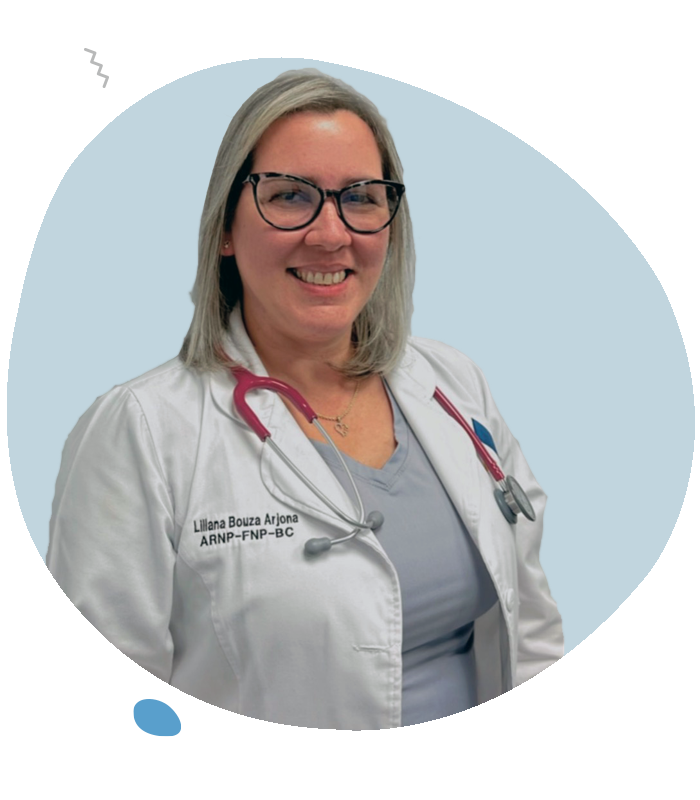 Liliana Bouza Arjona MSN-FNP-BC
Nurse Practitioner
She was born in CUBA, a graduate of the University of Medicine in Camaguey, where she received her Medical Doctorate Degree in 2004.
Worked in Pediatrics and Family Medicine Field for over ten years, before moving to the UNITED STATES in March 2016. 
She proceeded to earn a master's Science of Nursing Degree at Miami Regional University and became a Family Nurse Practitioner in 2020, providing a wide range of family-focused health care services to patients, before joining SURAMED
HEALTH CENTER, while working as a FNP in a mobile practice.
An active member of the American Academy of Nursing and Board certified in the State of Florida. Liliana has strong Preventive medicine skills and strives to provide a caring and culturally competent Pediatric Care. She values the family as an essential part of the community and hopes to build long- lasting and trusting relationships with patients and family. Liliana is fluent in Spanish and English.